Volver al resumen
CORSAVE y LUBESAVE
factores de producción líquidos para aplicaciones industriales
¿Ha visitado alguna vez una planta siderúrgica, un tren de laminación o una planta de prensado? Pues, entonces, se puede hacer una idea de las masas, pesos, fuerzas y temperaturas que deben ser controladas por los sistemas hidráulicos. Además, viendo el ingente gasto en energía y los enormes costes que requiere la producción es muy lógico que se exija la mayor disponibilidad de la planta. Las averías y los tiempos de parada pueden considerarse catástrofes económicas, por no hablar de los riesgos para la seguridad de los trabajadores en caso de un fallo repentino.
CORSAVE y LUBESAVE aceptan este desafío. Gracias a su formulación completamente sintética, que permite combinar una resistencia al desgaste y una resistencia a la corrosión extremas, a su baja inflamabilidad y a la protección de la salud de las personas que trabajan con ellos, resultan la primera opción para los explotadores de plantas previsores.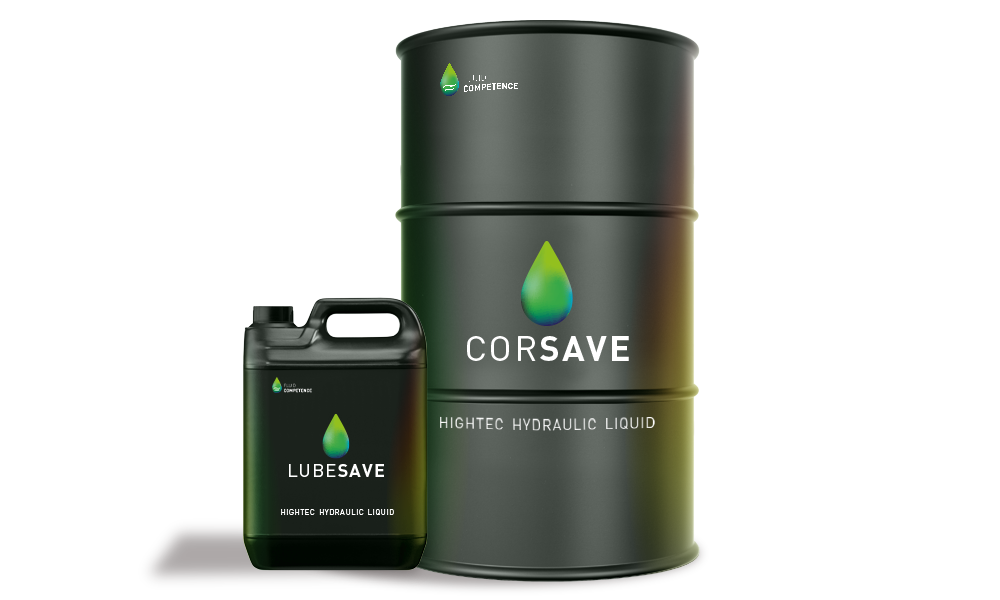 CORESAVE and LUBESAVE
Ready to meet the challenge
LUBESAVE is supplied as a ready-to-use fluid that can be added to various hydraulic systems directly on-site – from fixed systems, through moving or transporting systems, all the way up to forklift trucks. Its viscosity is guaranteed over a wide temperature range and it combines the USPs of all Fluid Competence products in terms of biodegradability, low-wear operation and maximum health protection for operating staff.
With CORSAVE and LUBESAVE, Fluid Competence offers the perfect combination to cover all hydraulic system requirements in industrial complexes that place particular emphasis on plant availability and low maintenance costs. All of this is offered at purchasing conditions that will most certainly impress you.
How can I order CORSAVE and LUBESAVE?
Fluid Competence produces in Germany. This secures competitive prices and flexible purchasing modalities for customers – in quantities, delivery cycles or custom grades with special, company-specific additives. You can also benefit by ordering directly from the manufacturer. Simply speak to us about your requirements and the volumes needed for your systems. We will be happy to send you an individual quote.
Es wurden keine Case Studies angelegt.