Back to overview
CORSAVE
The concentrate for all types of hydraulic systems
CORSAVE is a fire resistant hydraulic concentrate that combines outstanding corrosion protection properties with excellent ecotoxicological properties. CORSAVE belongs to the HFA group and is a further development of a patented fluid for underground use – with the strictest requirements in terms of technology, environmental and health protection.
The concentrate is mixed at the place of use and forms a high performance emulsion with 98% water. The CORSAVE range is the ideal operating material for all water-based hydraulic systems.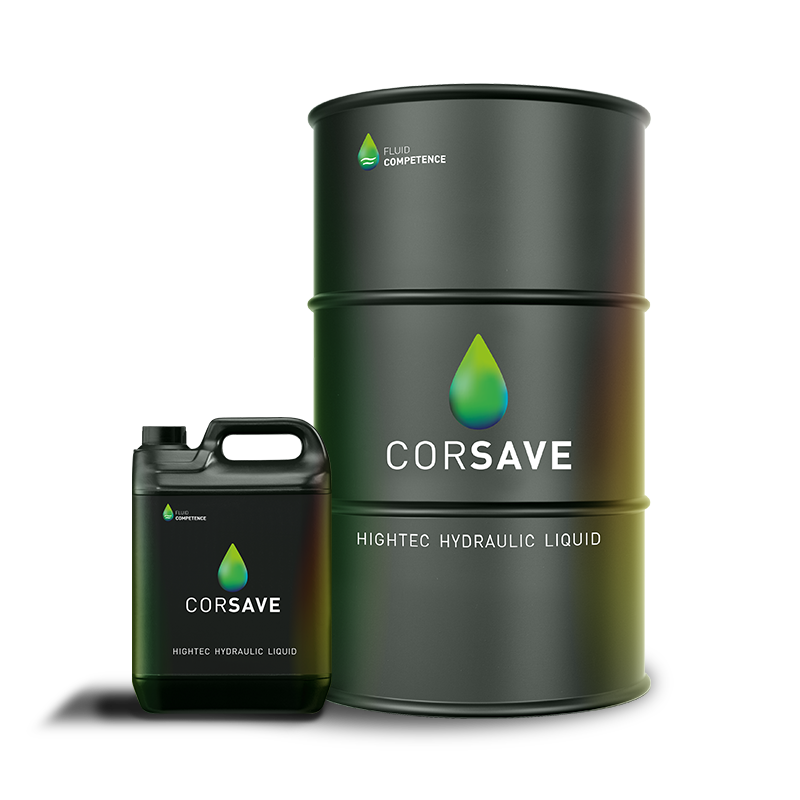 CORSAVE is …
a concentrate that is mixed at the place of use by adding water and delivers the best results with permanent control of the level of concentration
non-flammable
not harmful to health
up to 99% biodegraded in 28 days
virtually corrosion-free in system operation
CORSAVE wird …
… for example used in underground face hydraulic systems, in roller mills, pressing plants, steel production, as well as a large number of other major installations that use water hydraulic systems.
CORSAVE can be used in all water hydraulic systems and typically without treatment of the available water.
How can I order CORSAVE?
Fluid Competence produces CORSAVE in Germany and as a licensed product also locally in various international markets. This secures competitive prices and flexible purchasing modalities for customers.
You can also benefit by ordering directly from the manufacturer. Simply speak to us about your requirements and the volumes needed for your systems. We will be happy to send you an individual quote.